Meet the president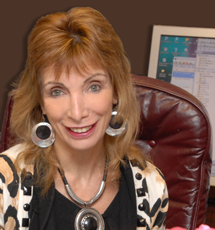 Universe Technical Translation, Inc. (UNIVERSE) is a multinational quality-conscious language service company. Our main business is global management of multilingual projects for all language combinations. We apply our knowledge of foreign languages and cultures to your specific project to produce high quality and accurate materials for your international clients. Such a customized and at the same time integrated approach to language management allows UNIVERSE to handle efficiently and effectively projects of any size, from multi-million dollar and multi-tasked global projects to a simple bilingual business card.
UNIVERSE has offices strategically located in the USA, Europe, and Asia. Such an international presence allows UNIVERSE to keep up with the language and terminology variations and give you worldwide support. UNIVERSE'S international experience enables us to maintain our clients' corporate identity and consistency worldwide.
Founded in 1981, UNIVERSE has since become one of the largest and most respected companies in the foreign language translation industry.
Make UNIVERSE part of your global team for all your endeavors in foreign markets.
Thank you and we look forward to helping you.
Marion Rifkind
President
Universe Technical Translation, Inc.
LANGUAGES
WE TRANSLATE & INTERPRET

Arabic
| Azeri | Bahasa | Bulgarian |
Chinese
| Croatian | Czech | Danish | Dutch | Estonian | Farsi | Finnish | Flemish |
French
|
German
| Greek | Hebrew | Hindi | Hungarian |
Italian
|
Japanese
| Kazakh | Korean | Latin | Latvian | Lithuanian | Malay | Norwegian | Polish |
Portuguese
| Romanian |
Russian
| Serbian | Slovak |
Spanish
| Swedish | Tagalog | Thai | Turkish | Turkmen | Ukrainian | Vietnamese |